Construction Management Consultants, Inc. (CMC) is all about helping you. Started in 2004, CMC specializes in all types of construction management and owner's representative services, including retail, commercial, industrial, historical restoration and some residential. CMC has brought together the top professional construction managers to assure you are getting the best and most qualified in the industry.
Located in Salt Lake City, Utah, CMC is ready to help you with your needs anywhere in Utah and nationwide. Give us a call or email us. We would love to talk with you about your next project.
CMC also has expertise and specializes in representing banks and private lending institutions that provide construction financing.
In one capacity or another, CMC or its Construction Managers have completed over $1 billion in construction projects. Click here for a partial list of completed projects and to see our portfolio.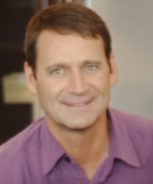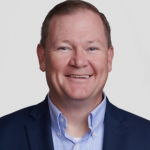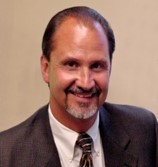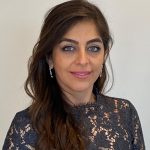 Jeff Davis

President
Jeff Davis founded CMC in 2004 with the goal of providing exceptional services to project owners distinct from designers and contractors. He realized that owners can either spend time building their business or building their building but could not do both effectively. He also understood that traditional contracting methods that set the stakeholders on opposite sides and with competing interests did not produce the best outcome. He truly believes and set up CMC with the intent of building one project team that includes the owners, architects, engineers, contractors, subcontractors, and suppliers. Jeff Davis has over 35 years of construction experience including 27 years managing construction projects. He has managed over $400 million in projects including numerous tenant improvements, ground-up construction, retail, office, historic restoration, warehouse distribution, healthcare, estate homes, and automotive facilities. He is experienced in all aspects of construction leadership and oversight including project and program management. His skills include project management, contract negotiations, scheduling, estimating, budgeting, quality control, procurement, value engineering, and constructability reviews. He is a member of the Construction Managers Association of America
Clayton Thomas


VP
Project Management
Clayton Thomas has completed over five million sq. ft. of    construction build-outs, with extensive experience overseeing and directing multiple facilities projects for many clients globally.  He has had oversight for over 1 billion dollars on all projects.  His focus as VP Project Management is on helping companies with their projects, from design to overall completion and move in.  He understands the importance of attention to detail in all projects he oversees and seeks out the best value based on a companies goals and objectives.
Clayton strives to become familiarized with all of his clients as a business and to keep all projects on time and under budget.  Clayton believes project success is found in the details and the relationships established.
Cary Dunn

Project Manager
Cary Dunn has managed all aspects of planning, design and construction of building projects for commercial and real estate development companies for over 40 years. He has managed multiple design and construction of build-to-suit and tenant improvement projects for national clients including Barnes & Noble, Borders, OfficeMax, Washington Mutual Bank, and Walgreens. He is experienced at establishing and leading large project development teams with multiple stakeholders and skilled at gaining entitlement approvals. Cary has managed over 2,000,000 sq. ft. of tenant improvement, remodel, and ground- up construction. Cary is also a Utah licensed architect.
Sara Mojtahedi


Designer/
Project Manager
Sara is a seasoned professional who has demonstrated her expertise across various facets of project delivery, from conceptual design to FF&E procurement, contractor coordination, and punch list management. Her extensive skill set includes project management, construction drawings, space planning, and schematic design. With her exceptional leadership skills, Sara has led teams through complex design and building processes, leveraging her ability to multitask, prioritize, and solve problems creatively. Having successfully managed dozens of projects, Sara has proven her mettle with total contract values exceeding $150 million. Her project portfolio includes large-scale commercial office buildings, tenant improvements, multi-family residential, and auto dealerships, reflecting her versatility and adaptability in different project types.
Chris O'neal

Project Manager
Chris has been active in the construction industry for over 11 years. He has been involved in many industries including Class A office, Healthcare, Technology, Retail, Hospitality, Multifamily, Tenant Improvement and New ground up Construction. His   experience includes construction project planning, safety,       estimating, logistics planning, field supervision and team leadership. He has also served in the US Army since 2007 and brings his skills from the Military Intelligence field to provide a higher level of management skill and program organization. He excels at leading teams through the planning, building and closeout process. He is capable of multi-tasking, recognizing priorities, and creatively solving problems. Chris has helped in managing dozens of projects with total contract values in excess of 90million.